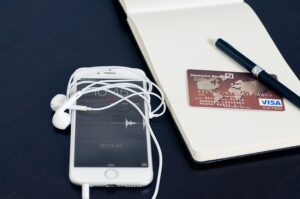 QNB group which is the official supporter of the Middle East and Africa in the FIFA World Cup 2022. The group has launched a new Visa virtual prepaid card for the FIFA World Cup. This card is the first ever launched card that provides the residents and visitors a rewarding, easy and safe experience during the FIFA World Cup Qatar 2022. 
This card is launched to provide the fans and visitors of the FIFA world cup an easy, convenient and widely accepted digital payment method. This will enable the users to make a fully digital payment in Qatar. The group has taken a step forward to promote cashless payments.
To avail this feature users will need to download the QNB Mobile App and will have to submit an automated application by following a few simple steps. After this it will take some time to verify your details and upon successful verification a QNB virtual card will be issued to you. The best thing is that they are not charging any money for issuing this card. During the exclusivity period you can load money in this card using any of your pre available cards. 
On this launch the General Manager of QNB group Adel Ali commented that they are very proud to be the first bank in the entire Qatar to launch a fully digital card. Further he also thanked their payment partner VISA for making this possible during the special time of FIFA World Cup Qatar 2022.
QNB group along with its subsidiaries and associates has its influence in more than 30 countries and 3 continents serving people a comprehensive range of advanced products and services. Thus simplifying the banking and banking services to the masses. The company is employing more than 27 thousand employees engaged in 1 thousand locations. Also the group has 4,700 ATM machines all across those 30 countries.