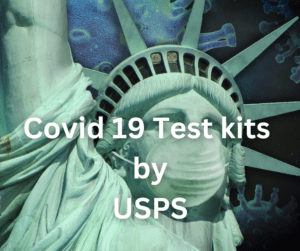 Once again you can order the Covid-19 test kit through the US Postal service. Due to a surge in the CoronaVirus cases in winter, the White House has decided to reopen its program to ship free test kits. Any American can avail this benefit.
In the beginning of the year 2022, this program of the US government had successfully delivered millions of test kits. But this programme was closed due to the lack of funds in the month of September. At that time government officials had said that they are reserving the supply for the winters. 
You can order the test kits in a few simple steps. It just takes about 2 minutes to complete the whole process of ordering the Covid test kit from the postal service. 
You just need to enter your details such as your name , mailing address etc. After submitting all the details you will receive your order in a week or two. 
Those Americans who don't have access to the internet or having trouble while ordering online. Those can order this by the toll-free number issued by the government. The number is 800-232-0233.
Steps to order the Covid test kit
By following the below given steps you can order the test kit for you and your family.
Visit special.USPS.com/testkits. You can also get there via

covidtests.gov

.
Enter your contact details and shipping information.
Click Check Out Now.
Verify that your information is correct and select Place My Order.
After successfully placing the order you will receive a confirmation mail in your inbox. Once your package gets shipped then you will be notified via email which will include all the shipping updates including a tracking number through which you can track your shipment in real time and expected delivery date. 
If you have any query related to this article then comment below. I will try to resolve that.