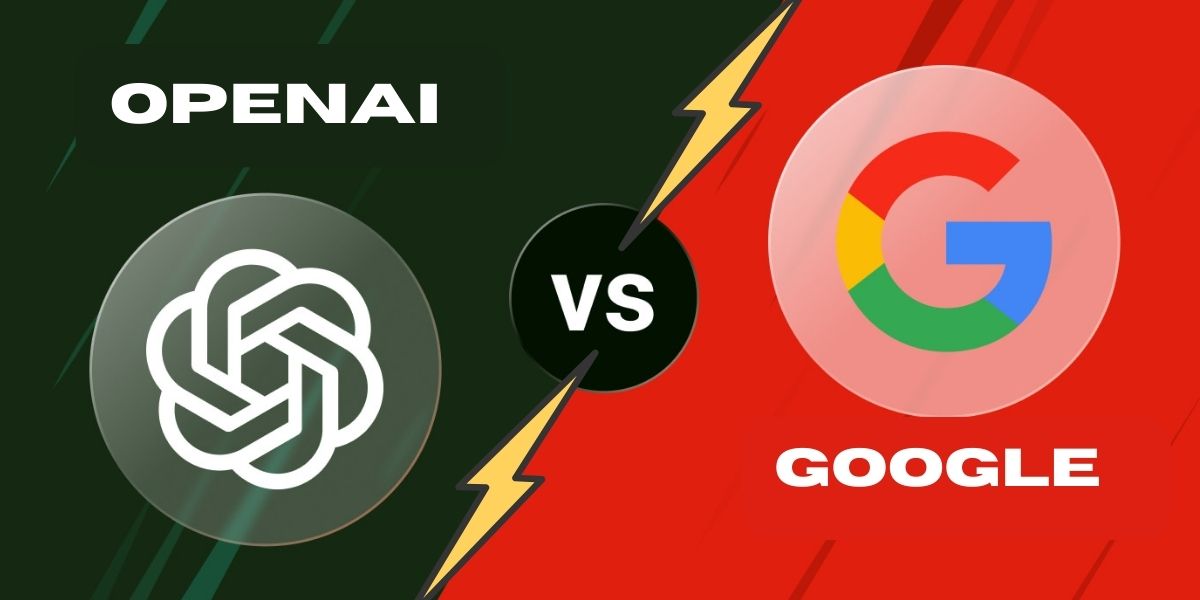 Google is the undisputed king of artificial intelligence (AI), with its products and services touching every aspect of our lives, from search engines, cloud computing, smart assistants, self-driving cars, and more. Google has poured billions of dollars into developing and deploying AI that can solve complex problems and enhance human capabilities.
But Google is not the only company that is chasing AI innovation. OpenAI, a research organization founded by a group of prominent tech entrepreneurs and scientists, aims to create safe and beneficial AI that can benefit humanity as a whole. OpenAI shares its research with the public, while Google keeps most of its AI discoveries secret. So, will OpenAI take over Google's AI throne?
In this article, we will compare and contrast the two organizations on their visions, goals, approaches, achievements, challenges, and limitations in the field of AI. Let's dive in!
What are their missions?
Google strives to collect and arrange all the knowledge in the world and make it available and helpful for everyone. Google's AI strategy is to leverage its massive data and computing resources to build powerful and scalable AI systems that can improve its products and services, as well as create new ones.
The goal of OpenAI is to create artificial intelligence that respects human values and can benefit society. OpenAI's AI strategy is to conduct fundamental research on general intelligence, which is the ability to learn across domains and tasks.
What are their projects?
Google's AI projects include:
TensorFlow, a popular framework for machine learning

Google Brain, a team of researchers and engineers working on deep learning

Google Cloud AI, a suite of cloud-based AI solutions for businesses

Google Assistant, a smart voice-activated helper

Waymo, a self-driving technology company

And many more
OpenAI's AI projects include:
GPT-3, a large-scale language model that can generate natural text

DALL-E, a generative model that can create images from text prompts

Codex, a system that can write code from natural language commands

CLIP, a vision system capable to learn from natural language supervision

And many more
What are their strengths and weaknesses?
Both Google and OpenAI have made impressive achievements in AI, but they also face different challenges and limitations.
Google's AI strength lies in its data and infrastructure advantage, but it also faces ethical and social issues such as privacy, bias, accountability, and regulation. Google's AI products and services are often driven by commercial interests, which may not align with the public good or human values. Google's AI research is also constrained by its agenda and priorities, which may not reflect the diversity and complexity of the real world.
OpenAI's AI strength lies in its creativity and ambition, but it also faces technical and practical issues such as scalability, reliability, safety, and usability. OpenAI's AI models are often based on massive amounts of data and computing, which are costly and environmentally unsustainable. OpenAI's AI models are also prone to errors and failures, which may have harmful or unintended consequences. OpenAI's AI research is also limited by its own vision and assumptions, which may not account for the nuances and challenges of the real world.
Who will win OpenAI or Google?
Therefore, it is unlikely that OpenAI will take over Google's AI throne anytime soon. Both organizations have different strengths and weaknesses, as well as different roles and responsibilities in the AI ecosystem. Rather than competing or replacing each other, they should collaborate and complement each other to advance the field of AI for the benefit of humanity.
What do you think? Do you agree or disagree with our analysis? Let us know in the comments below or join our newsletter for more insights and analysis on artificial intelligence and other topics. 😊