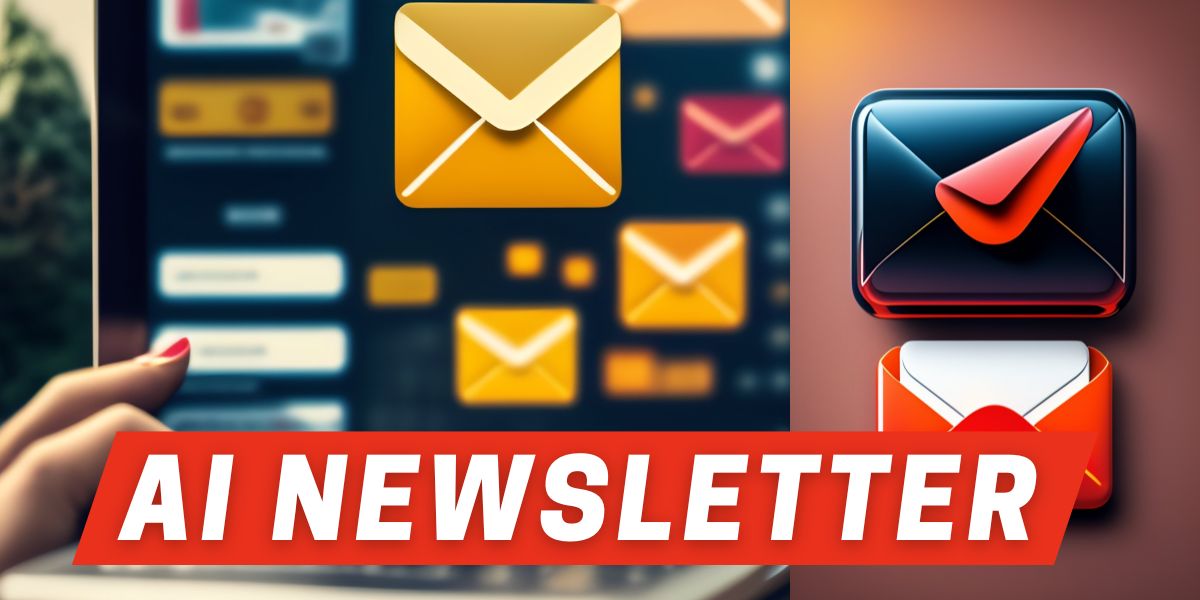 Are you looking to stay up-to-date with the latest trends and developments in the field of artificial intelligence (AI)? Look no further! In this article, we have compiled a list of the best AI newsletters that will keep you informed and ahead of the curve. These newsletters cover a wide range of topics, from machine learning to data science, and are curated by industry experts. Whether you are an AI enthusiast, a researcher, or a business professional, these newsletters will provide you with valuable insights and resources. So, let's dive in and explore the best AI newsletters out there!
1. Alpha Signal
If you are looking for a weekly summary of the top research models discussed by world-class researchers, Alpha Signal is the newsletter for you. Their proprietary algorithm identifies the latest topics in AI and provides you with a curated list of the most important research papers. Stay informed about cutting-edge advancements in the field and gain valuable insights from leading experts.
2. AI Disruptor
Prepare yourself for the disruptive power of artificial intelligence with AI Disruptor. This newsletter, written by Alex McFarland, explores how AI is set to revolutionize every aspect of society. From healthcare to finance, AI Disruptor covers a wide range of industries and provides thought-provoking insights on the impacts of AI. Stay ahead of the game and be prepared for the AI-driven future.
3. Data Elixir
Data scientists and engineers, this one's for you! Data Elixir is a newsletter that focuses on providing information to industry insiders. Discover new tools for machine learning, stay updated on the latest job postings, and explore the world of data science. With its curated content and industry-specific insights, Data Elixir is a must-read for data professionals.
4. Data Machina
If you're looking for a more technical newsletter, Data Machina is the perfect choice. Created by Carlos alg0, the founder of Data Science London, this biweekly newsletter covers a wide range of AI topics. Dive into Carlos' recommendations for interesting AI books, discover new courses, and explore thought-provoking articles. Data Machina provides a personalized and in-depth look into the world of AI.
5. Data Science Weekly
For those who want a niche newsletter focusing exclusively on data science, look no further than Data Science Weekly. This newsletter offers curated news, job offers, and training opportunities in the field of data science. Stay updated on the latest trends, advancements, and career opportunities in data science with Data Science Weekly.
6. Deep Learning Weekly
Deep learning enthusiasts, this one's for you! Deep Learning Weekly is a newsletter that focuses specifically on deep learning technology. Whether you're in academia or the corporate world, this newsletter will keep you informed about the latest advancements, research papers, and industry trends in deep learning.
7. Exponential View
Azeem Azhar's Exponential View offers a weekly newsletter that covers the implications of new AI technology. From autonomous vehicles to data ownership and fake news, Exponential View explores the topics that matter for the survival and well-being of the human race. With its broad range of content, this newsletter provides valuable insights into the social and ethical implications of AI.
8. Import AI
Import AI is a weekly newsletter that offers real-world use cases for AI and discusses ethical issues such as machine learning bias. Written by Jack Clark, the Policy Director at OpenAI, Import AI provides insights into why these issues matter to society as a whole. This newsletter is a great resource for both technical and non-technical backgrounds.
9. The Algorithm – MIT Technology Review
MIT Technology Review's The Algorithm newsletter offers an easy-to-read overview of the top developments in the AI industry. Stay informed about the latest advancements, research papers, and breakthroughs in AI with this curated newsletter. Please note that access to all articles may require a subscription to Technology Review.
10. The Gradient
The Gradient takes a unique approach by not only linking to top AI findings but also providing concise summaries, overviews, and discussions on why the news matters. This newsletter offers a valuable perspective on the significance of AI advancements and their implications. While the free version provides a wealth of benefits, The Gradient also offers a paid version for additional premium content.
11. The Ground Truth
If you're a computer vision practitioner, The Ground Truth is the newsletter for you. This bi-weekly community newsletter, focused on computer vision, brings value to the AI community with exciting insights and analysis. Stay informed about the latest computer vision trends, research, and developments with The Ground Truth.
In conclusion, staying informed about the latest developments in AI is crucial in today's rapidly evolving world. By subscribing to these best AI newsletters, you can ensure that you're always ahead of the curve. Whether you're a data scientist, a business professional, or simply an AI enthusiast, these newsletters will provide you with valuable insights, resources, and opportunities to explore the exciting world of artificial intelligence. So, subscribe now and embark on your AI journey!