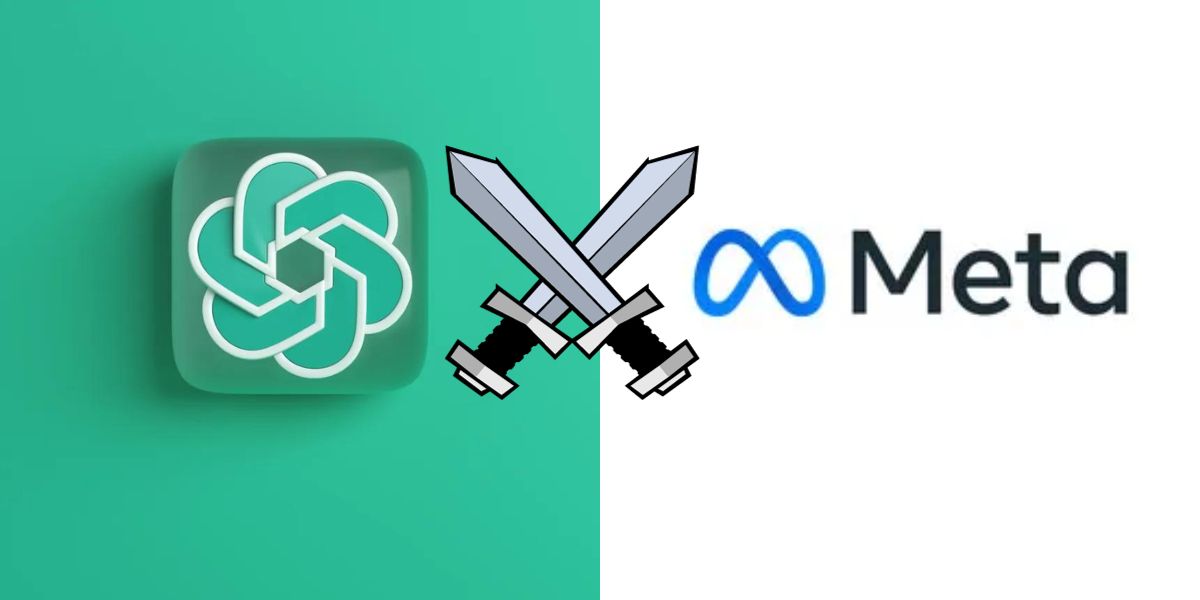 In an unprecedented development, Meta, led by CEO Mark Zuckerberg, is currently in the process of creating a formidable competitor to OpenAI's GPT-4. This upcoming Large Language Model (LLM) promises to reshape the landscape of artificial intelligence and natural language processing. Scheduled for release in 2024, Meta's AI powerhouse is projected to dwarf its predecessor, LLAMA 2, in terms of capability.
What can we expect from this ChatGPT rival?
Meta's venture into AI should not be underestimated. LLaMa 2, short for Large Language Model Meta AI, shares its roots with GPT-4, the same engine that runs ChatGPT. Both lie within the realm of natural language processing (NLP) neural networks. Yet, Meta has chosen a different path by adopting an open-source model that leans more towards a business-to-business (B2B) approach, as opposed to OpenAI's business-to-consumer (B2C) strategy.
OpenAI, through initiatives such as ChatGPT Enterprise and ChatGPT APIs such as GPT-3.5 Turbo and GPT-4, has a strong presence in both B2B and B2C markets. In stark contrast, Meta's focus has been primarily on providing cutting-edge AI models for third-party applications, without focusing on direct consumer offerings. Despite this divergence, Meta's annual revenues of over $100 billion ensure that they can comfortably go both ways. As we look towards 2024, it is reasonable to expect a ChatGPT rival to emerge from the meta.
Meta's GPT-4 contender: A leap forward in AI
Meta's upcoming GPT-4 contender is already in the works, set to succeed the formidable LLaMa 2. The latter, with parameter sizes ranging from 7 billion to an astonishing 70 billion, has been a force to be reckoned with. However, OpenAI's ChatGPT, with 1.76 trillion parameters, holds a major lead. Even GPT-3, GPT-4's predecessor, equipped with 175 billion parameters, can outperform LLaMa 2 on some tasks.
Nevertheless, Meta's competitive edge lies in its social media platforms, Facebook and Instagram, which serve as rich data sources for understanding human behavior and natural language at an unparalleled scale. This data advantage is an area OpenAI doesn't have access to, giving Meta an interesting edge in the AI arms race.
Meta CEO Mark Zuckerberg has expressed his vision of enabling other companies to create sophisticated text-based services and analytical tools, The Wall Street Journal reports. This strategic move could have far-reaching effects on the AI landscape.
The battle ahead: LLaMa vs. GPT-4
The race for AI supremacy among tech giants is reaching its peak. LLaMa faces an uphill battle to overtake GPT-4, with prominent tech leaders like Google's Sundar Pichai, OpenAI's Sam Altman, and Microsoft's Satya Nadella supporting their own AI systems. The creation of AI tools mainly rests on the capable shoulders of NVIDIA, led by founder and CEO Jensen Huang, because their AI training chips and data centers are the backbone of the entire industry's data infrastructure.
Generative AI chatbots represent a natural progression in the information age, and innovation in this AI arms race is driven primarily by a select group of tech industry giants. The cost of developing a new AI system is often underestimated, with the production of third-party applications being more affordable by comparison. Several ChatGPT rivals exist, some ironically built on OpenAI's own API. However, there is an investment of millions of dollars involved in building an AI model, designing a neural network, and implementing the reinforcement training required to build it, especially to compete with the industry giants mentioned here.
As of now, Meta's AI model, LLaMa 2, cannot match the raw power of GPT-4. However, if the rumors are true, 2024 could usher in a transformative era where Meta's ChatGPIT rival could reshape the AI landscape.