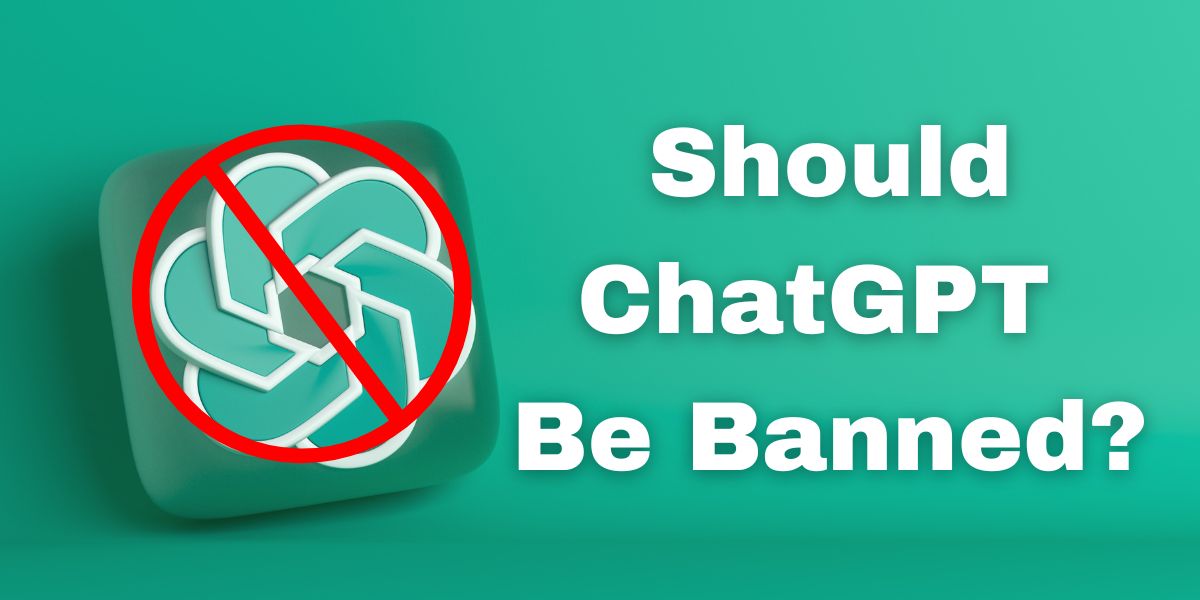 As artificial intelligence (AI) continues to advance at an incredible pace, a heated debate has emerged surrounding the use of AI-powered chatbots, such as ChatGPT. While these chatbots have gained popularity for their ability to engage in human-like conversations, questions have been raised about their ethical implications, potential risks, and impact on society. In this blog post, we will delve into both sides of the argument to determine whether ChatGPT should be banned or not.
The Benefits: Enhancing Human Interactions
One of the primary advantages of ChatGPT is its ability to facilitate interactions with users in a more conversational and natural manner. These chatbots can provide helpful information, answer questions, and even offer support in various domains. Imagine having access to a vast knowledge base instantly, available 24/7, and capable of understanding your needs and preferences.
For individuals who seek companionship or struggle with mental health issues, ChatGPT can offer a non-judgmental listening ear. It can provide comfort, alleviate loneliness, and potentially serve as a valuable tool for therapy. Furthermore, ChatGPT has the potential to bridge language barriers, allowing people from different cultures to communicate more effectively.
The Concerns: Ethical Dilemmas and Potential Risks
However, the emergence of AI-powered chatbots raises several ethical concerns. First and foremost is the issue of data privacy and security. ChatGPT requires access to a vast amount of user data to continually improve its performance. While measures are taken to protect privacy, there is always a risk of data breaches or crucial information being mishandled.
Another crucial aspect that stokes the debate surrounding ChatGPT is the potential for misuse. Bad actors could exploit these chatbots to manipulate, deceive, or harm individuals. Phishing attacks, spreading misinformation, or even impersonating someone are all possible risks when AI is used for malicious purposes.
Furthermore, ChatGPT's lack of a moral compass can be problematic. It does not possess the ability to distinguish between right and wrong in a human sense. This can lead to biases, reinforcing harmful stereotypes, or providing morally questionable advice.
Also Read: Is ChatGPT Safe? The Ultimate Review
Finding the Balance: Regulation and Responsible Use
Instead of an outright ban, a more balanced approach could address the concerns surrounding ChatGPT. Implementing regulations and responsible usage guidelines can help mitigate risks while fostering its benefits. Here are a few potential strategies:
Robust Privacy Protections: Companies developing AI chatbots must prioritize user privacy. Data collection should be minimized to what is essential, with clear consent processes and transparent privacy policies in place.
Ethical Frameworks: Developers should actively incorporate ethical considerations during the design and training of ChatGPT. By instilling ethical guidelines, biases can be minimized, and the potential for harm reduced.
Algorithmic Transparency: Openness and transparency in the development of AI chatbots are crucial. Making the underlying algorithms and training data publicly available for scrutiny can help identify and rectify any shortcomings or biases.
User Education: Promoting awareness among users about the capabilities and limitations of AI chatbots is essential. Educating users on how to identify and avoid potential AI-driven scams or misinformation can empower them to use ChatGPT responsibly.
Conclusion: Establishing a Balance
As with any emerging technology, the question of whether ChatGPT should be banned or not is a complex one. While its potential benefits for enhancing human interactions are significant, the ethical concerns and associated risks cannot be ignored.
Rather than a ban, adopting a balanced approach that combines regulation, ethical frameworks, algorithmic transparency, and user education can help harness the positive potential of ChatGPT while minimizing the risks. It is crucial for developers, policymakers, and users to work together to ensure that AI chatbots are developed responsibly and utilized ethically.
The future of AI chatbots lies in our hands. By embracing responsible practices, we can harness the power of AI while safeguarding our society's well-being.
What do you think: Should ChatGPT be banned or not? Tell me your views in the comments below.