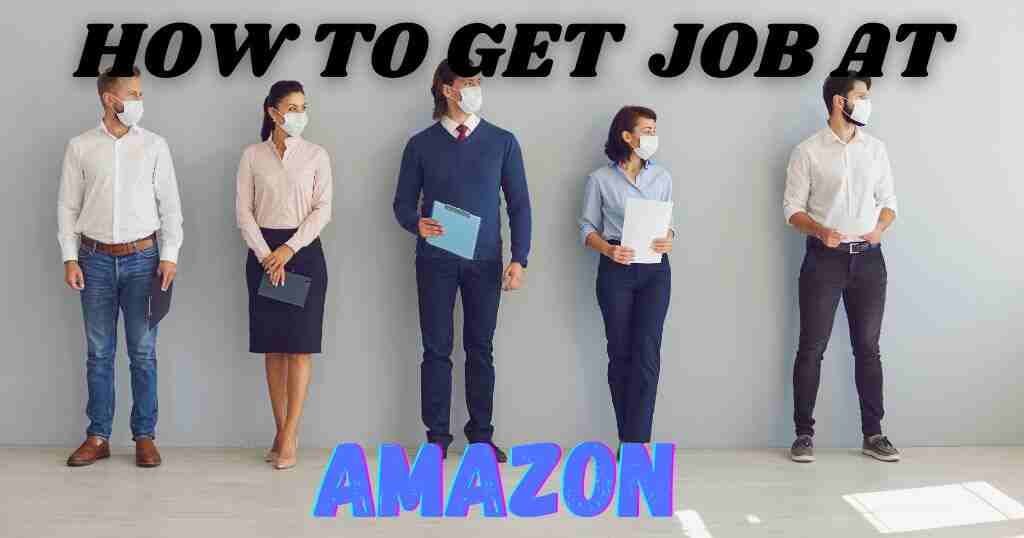 Amazon is a multinational tech giant company that has a strong presence in the field of e-commerce, cloud computing, storage service(Amazon photos) and digital streaming. It is a US-based company headquartered in Seattle but offers services and has centres all across the world. Amazon employs more than 1 million people and offers various job opportunities to the people. However, getting a job at Amazon is not an easy task. One has to pass various tests to get a job at Amazon. But it doesn't mean that amazon jobs are hard to crack. With proper practice and skill, anyone can get a job at Amazon.
Where to get updates for amazon jobs?
Amazon has a dedicated website in which various job opportunities are posted. You can visit Amazon.jobs. On this website, you can search for amazon jobs by title or keyword. You can also filter the jobs using location. Various job opportunities for students and professionals are available on this site. 
Amazon recruiters think that skill of a person is more important than any educational qualifications. So they recruit people based on their skills and creativity.
You can also search for amazon jobs on LinkedIn and follow Amazon where various job opportunities are posted from time to time by the recruiters. 
Amazon also does its hiring through college placement, specifically in engineering colleges. Students are directly hired from their colleges for technical jobs based on their skill, creativity, academic performance and interviews. So, if you are an engineering student you can also apply for on-campus college placement drives of Amazon. If Amazon doesn't hire from your college directly then you can apply through the off-campus placement. 
Off-campus, placement is like a placement fair where employers and recruiters meet with students to hire them. In these off-campus placements, students from any college can participate and get a job by proving their skills. Each year various placement fairs are organized by various big companies like Amazon, Facebook, Google etc.
How to apply for amazon jobs?
Now you know the sources from which you can get the amazon job updates. Now the next step is to apply for the jobs. You have to fill an online application form to apply for the job. Steps involved in the process of hiring are:
Online application

Interview
Online Application
Amazon follows an online mode to recruit employees. To get the warehouse service job you need to apply through amazon Jobs. To apply for this warehouse service job you only need a high school degree or any equivalent degree and a valid photo ID card for verification. The applicant must be above 18 years old.
For any other amazon jobs, you have to apply through Amazon.Jobs website. All you need to do is to log in to the website or create an account if you are a new user. Then simply fill-up the form and upload your CV.
After that, you have to pass a basic data analytics test to proceed further.
Interview
After completing the first step you need to give a telephonic interview and then an in-person interview.
Amazon strongly focuses on its culture. It says that to become an Amazonian one should follow the culture of the Amazon. On the recruitment website, Amazon has mentioned 14 cultures. 
First, you have to go through the cultures and the leadership principles required to get a job at Amazon. Then you have to prepare yourself for the behavioural interview. All these things are mentioned on the amazon jobs website. You can click here to read all these things in detail.
If you pass the telephonic interview then you are invited for the in-person interview. You can track your application on the website itself. If the application status is moved from active to archive then the application is rejected and the person is not contacted further. 
You are only contacted when you pass the telephonic interview. After this, you are invited for an in-person interview. Due to the prevailing coronavirus situation, this on-site interview is now conducted online. 
After successfully passing through all these processes, you get an opportunity to be an Amazonian.
Increase your chances to get amazon jobs
Getting a prestigious job at Amazon is not an easy task. So to increase your chances to get a job one should try these things:
Try to get in touch with the high-level members or recruiters.
When you are applying to big companies like Amazon, just submitting online applications is not enough. You should connect with the recruiters of the Amazon of the department in which you have applied. Sometimes they help you to prepare for your interview.
Try to get employee referrals.
If you know someone at Amazon then try to get a referral from them for the job that you want to do. Even if you don't know anyone tries to reach high-level employees of Amazon on Linkedin and ask them for a favour. Follow them and try to connect and convince them even by sending cold emails. 
Perks of amazon jobs.
Amazon, one of the biggest companies which employs a large number of employees. They know that people are their real assets. So they care as well as offer various perks to its employees. This is the reason that so many people want to get a job at Amazon. Some of the benefits offered by Amazon to its employees are:
High salary
The minimum payout salary of an employee is at least $15 per hour which is more than double the federal minimum wage. Financial counselling and estate planning are given to the employees to make them financially strong.
Parental leave
Amazon believes in supporting its employees in all walks of their life.
It gives parental leaves of up to 20 weeks leave to birth mothers and 6 weeks leave to those who adopt a child. So that they can spend quality time and enjoy their arrival in their life.
Other perks
Apart from these Amazon employees have access to various health and family benefits.
Amazon offers medical, drugs, dental, and vision coverage to all its employees. They also offer medical counselling and medical advice line facility all round the clock.
They have free access to caregivers such as nannies and babysitters to take care of their families while they work. They also receive discounts on daycare centres.
So here are all the things that you need to do to get amazon jobs. You should visit amazon.jobs website to get various job updates released by amazon.
 If you have the right skill and follow the above steps then you are all set to become an Amazonian, a part of a huge and prestigious company.