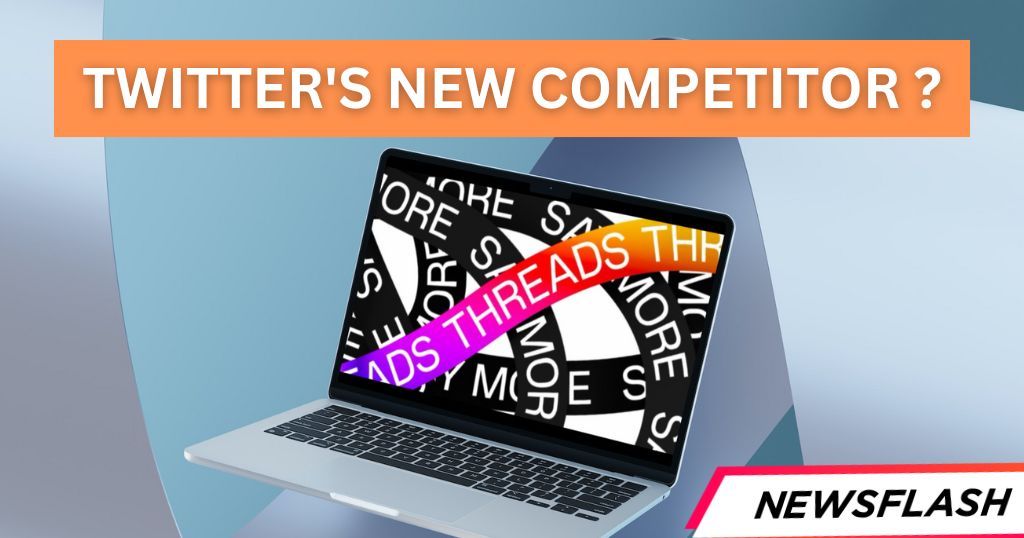 Meta has just launched a new app called Threads, which is linked to Instagram and aims to compete with Twitter. Threads is a text-based conversation app where users can follow and connect with their favorite creators and others who share their interests, or build their own loyal following. Sounds exciting, right? 😍
But what makes Threads different from Twitter, and how does it work? And more importantly, will it be able to attract and retain users in the crowded social media landscape? Let's find out. 🕵️‍♂️
What is Threads? 🧵
Threads is a stand-alone app that is closely connected with Instagram. Users can log in with their Instagram handle and port over their existing followers and following lists. This means that they don't have to start from scratch and rebuild their community on a new platform.
Threads also claims to be decentralized, which means that it is not controlled by a single entity or server, but rather by a network of users and nodes. According to Meta, Threads will be compatible with Mastodon, which is another decentralized social network that runs on the ActivityPub protocol. This could give users more freedom and choice over their data and content. 🙌
How does Threads work? 🛠️
Threads has a similar user interface to Twitter, with features such as liking, commenting, reposting, and sharing posts. Users can also toggle who can reply to their posts: everyone, people they follow, or only those mentioned in the post. This could give users more control over their conversations and avoid unwanted interactions.
Threads also has some unique features that set it apart from Twitter, such as:
Topics: Users can follow topics that interest them, such as sports, music, politics, or memes. They can also create their own topics and invite others to join them.
Groups: Users can create or join groups based on their hobbies, passions, or goals. They can chat with other group members, share tips and resources, and collaborate on projects.
Challenges: Users can participate in challenges that test their skills, knowledge, or creativity. They can also create their own challenges and invite others to join them.
Rewards: Users can earn rewards for being active and engaging on Threads. They can redeem their rewards for exclusive perks, such as badges, stickers, filters, or shoutouts.
Why is Threads launching now? 🚀
Threads is launching at a time when Twitter is facing some challenges and controversies. In the past few months, Twitter has:
Required users to log in to view the site
Imposed a limit on the number of tweets that unverified accounts can view per day
Made its list-based Tweetdeck product accessible only to paying subscribers
Lifted bans on far-right accounts and faced criticism for its moderation decisions
Experienced errors and glitches that affected its performance and usability
Lost advertisers who paused or reduced their spending on the platform
These issues have caused some users to leave Twitter or look for alternatives, such as Spill, Bluesky, or Mastodon. Threads could capitalize on this opportunity and offer users a fresh and fun experience that leverages their existing Instagram network. 😎
What are the challenges for Threads? 🚧
However, Threads is not without its own challenges and risks. Some of the potential hurdles that Threads could face are:
Privacy concerns: Meta has a history of mishandling user data and violating privacy laws. Users may be wary of trusting Meta with their personal information and content on Threads.
User adoption: Meta's side apps have not always been successful in the past. Some of them have been shut down or abandoned after failing to gain traction or popularity among users.
Monetization: Meta has not revealed how it plans to monetize Threads or how it will share revenue with creators. Users may be reluctant to join Threads if they don't see any financial incentive or benefit.
Competition: Threads will have to compete not only with Twitter but also with other social media platforms that offer similar or better features and services.
What do you think? 💬
Threads is an ambitious and intriguing app that could shake up the social media landscape. But will it be able to deliver on its promises and expectations? Will it be able to overcome its challenges and risks? Will it be able to win over users and creators from Twitter and other platforms?
What do you think of Threads? Are you excited to try it out? Do you think it will succeed or fail? Share your thoughts and opinions in the comments below. We'd love to hear from you! 😊